Your home is likely your largest investment, and selling it can be an emotional experience.

When you decide to sell, it's important to select an experienced real estate agent in your area. Realtors® like Richard Melton are industry professionals and they will help you prepare to sell your home, identify any improvements, set expectations, develop an amazing marketing plan and ultimately help you earn top dollar. Not only will they get your house listed in the MLS system, they will also guide you in pricing your home and work their network of contacts to help sell your house.


Should I sell my house?

According to recent research from a Zillow Real Estate Market Report, home values across the U.S. have risen 7.6 percent since February 2017; so many homeowners are enjoying increased equity. Nationwide, according to a new ATTOM Data Solutions analysis of home sales from 2011 to 2017, May is the primary sales month. Of course, that doesn't mean you should rearrange your schedule. There are pros and cons of selling in every season, and every market is different. If you have your choice of any season and market conditions do fluctuate regularly, however, you may want to plan for a late winter listing launch for an estimated springtime sale.



Do you have equity in your home?



Equity allows you to successfully pay off your existing mortgage and apply what's left over toward a new down payment and moving expenses. However, if you bought at a high price and the market where you live has gone down, you could have negative equity, meaning your house is worth less than you owe. Check your home's estimated market value using today's top online home valuation tools for instant home value estimates. If you have enough equity, you may be in a good place to sell.




Clarifying your goals to sell



Planting a "for sale" sign in front of a house might seem like the beginning of the home sale process. The truth is, it's only one step of a journey that typically starts months earlier. Your real estate agent can suggest ways to make the process go smoothly, but all homeowners can take some basic steps even without professional help.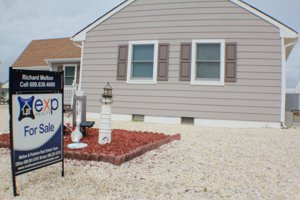 Your Top 10 Pro Tips to Sell Fast and for Top Dollar:



1] Find the best agent! Great agents can sell your home for $1000's over market value or help you buy your dream home for $1000's under market value. There is no shortage of Realtors®, yet top real estate agents from EXP Realty have the advantage of innovative real estate technology for more accurate comparable market analysis to help determine accurate listing pricing and with positive closing rates. For our buyer clients, our agents regularly negotiate lower purchase prices with positive closing terms and conditions. You can be confident you will experience a less stressful and more successful home selling experience with an agent from the Melton & Partners Real Estate Team.


2] Pick a future date to launch your new home listing, and work backwards to produce a reasonable time line for your To-Do List. Don't just list your home right away. Start working with your real estate agent 2-6 months in advance of your planned launch date. Don't feel like you have to get it on the market ASAP. Work together to make a list of what needs to be done (many of the those items are below), and then set a reasonable time that it will take to get them done.


3] Clear the home of clutter. Do what you can to make the house as free of clutter as you can. Remove knickknacks, toys and other belongings that clutter the rooms in your house to make the spaces seem larger and more open. Buyers will also have fewer distractions as they walk through the home. Remove personal photos of your family, and keep decorations and photos neutral. Don't plan on shoving your clutter into closets, though, because potential buyers will open closet doors as they tour your house. If you have a lot of clutter, consider temporarily renting storage space for some of your belongings.


4] Repair damaged items and usually plan to paint/stain. If you have items that need obvious repair, take care of them before deep cleaning and listing your home for sale. For us real estate agents, that meant fixing some drywall cracks, peeling drywall tape, patching up small drywall holes, fixing a leaking faucet, caulking bathrooms tile cracks and windows / doors, replace all burned out light bulbs, oil squeaky doors, paint interior rooms and touch up nicks and scrapes on walls. Make sure your lawn and bushes aren't overgrown. If your exterior doesn't provide a good first impression, consider power washing and paint/stain where appropriate for increased curb appeal. You'll also want to make sure you correct major issues that a buyer may not see immediately, such as problems with the heating and cooling system, before you put your home on the market. A potential buyer will probably hire a home inspector before closing. If the inspector finds problems, the sale could be put on hold until they're resolved.


5] Deep Cleaning. Every surface a potential buyer sees is a surface that needs to be clean. Messy spaces could send the message that you don't take care of your home, and it could make potential buyers wonder what else is wrong with the property. A deep cleaning means washing windows, shampooing carpets and some will clean tile grout throughout the house. Pay special attention to bathrooms; make sure fixtures are sparkling and wipe out any dirt rings or mold patches. While the home is on the market, spruce up the home's entry and keep up the cleaning routine. If you're pressed for time, consider hiring a weekly cleaning service.


6] Consider home staging. Home staging can make a massive difference to your home and can make it look warmer, brighter, and bigger. It's adding small details and dressing your home for success. If you're not prepared to pay for a home staging company, do some research yourself. There's plenty of advice online, which can give you some great ideas. Home staging experts are artists and use a variety of items and furniture to make your home look more welcoming.


7] Schedule dates for a professional photo and video shoot. Work with your real estate agent to plan a few days (weather dependent) that will work with all parties to have a photographer and videographer take photos and videos. Your house is now in showroom condition, so it's time to showcase it for online eyeballs. Depending on your agreement, you may also use drone video, floor plans and/or 3D virtual tours that can help market your home to online viewers.


8] Decide on a competitive asking price. Work with your Realtor® for their knowledge and advice. Update your review of comparable homes on the market along with those that have recently sold in your neighborhood. Consider any improvements that were recently performed.

Your agent will be the best expert to price it right. If you price it too high, then it might sit for longer than you want and that buzz and excitement will wane. Prospective buyers will see that it's been sitting for a while and will be more likely to come in with lower offers. Buyers today are savvy. Chances are anyone who looks at your house — with or without an agent — has spent time both online and offline scoping out properties. In addition, whoever buys your house will most likely need a mortgage, which means their lender will require an appraisal. If your home doesn't appraise at or above the agreed upon sale price, the buyer will need to come up with the additional funds to close the gap between the appraised price and the actual sale price. Even then, there is no guarantee the lender will underwrite the loan, and most buyers won't agree and use their option to cancel the agreement. Then you just need to let your agent know any day or time restrictions for upcoming planned buyer showings, and decide on any dates for one or more open houses, if that's what your agent recommends.


9] Your agent will take it from there. They will launch your home on the multiple listing service (MLS), publish to affiliate websites, place a "For Sale" sign in your yard and install a lockbox and/or Supra electronic box for agent showing key access. When a house is first listed, it will have its highest level of interest during those first few weeks. It's new on the market, and generating as much buzz and excitement as possible is important. If you follow the steps above and have a top Realtor® with connections, your house will sell Fast and for Top Dollar! Find your moving company and/or start shopping for your new home.



10] Your home will soon be an asset for sale, treat it like a business. It's an asset that you want to get top dollar for. Your real estate agent will handle the burden of phone, text and emails for showings, and you as homeowners (if still residing at the residence) must do your best to remove emotion and be very accommodating to showings. Yes, it's always inconvenient to show your house, but you need to work on the schedule of prospective buyers, not the other way around. Remember, the goal is to have as few showings as possible. You want one of those first ones to make an offer and get it sold!


Selling your house, especially if it's your first home, is a big decision and not one to be taken lightly. Before you go buying your next house, make sure you're ready to sell your current one first.

Together... we can do great things!

Like This Article? Subscribe Now